11 Ways to Make Your Drainage Ditch Look Beautiful
Your yard drainage system is vital to the care and health of your yard. Yard drains allow rainwater runoff to distribute evenly throughout your property, prevent flooding and soil erosion, and keep your yard swamp-free. 
However, without a little TLC, the drainage ditch can prove to be an unsightly feature of your garden.
You probably don't dream of the french drains or dry wells that you can add to your yard, but implementing the right yard drainage system will be one of the most important decisions you can make for your property. The right landscaping team can help you integrate your drainage ditch to actually improve your property's aesthetics.
Below we list some ways to help create a drainage ditch system almost as beautiful as your favorite plants and flowers.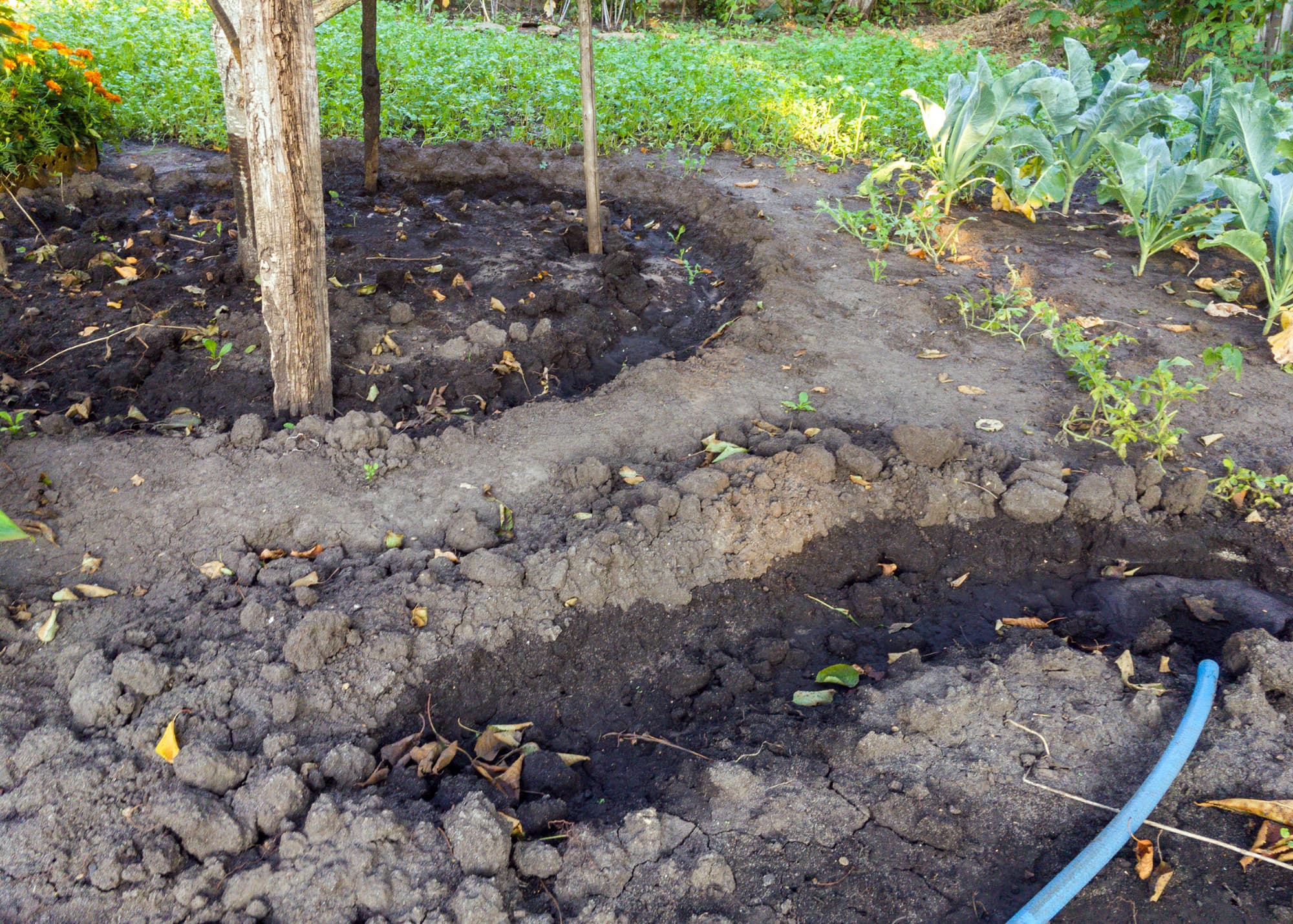 11 Tips to Make Your Drainage Ditch Look Beautiful
Use your existing landscape to beautify your drainage ditch
One of the easiest ways to make your drainage ditch beautiful is to use rocks you already include in your landscape design. These rocks can create unique borders to direct water flow to the ditch and prevent flooding. 
You can quickly implement a simple redesigned landscape by utilizing existing pebbles, small and large rocks, mulch, and plants to create the borders. A professional landscaper can work with you to ensure the borders promote correct water flow direction and assist in drainage.
Grates can cover your drainage system
If your drainage ditch isn't incorporated into your landscaping design, it can become an eyesore. Exposed sediment, debris, and standing water will be exposed for all to see and could attract unwanted insects, such as mosquitos, which can be dangerous according to the Illinois Department of Public Health.
Commercial grates may not sound visually appealing, but they offer a simple and quick cover for a drainage ditch, and still allow for disbursement of water runoff. Grates can also be aesthetically enhanced as you can use a variety of grate designs and colors, which allow you to match the grate to the look of your garden area.
River rocks will make your drainage ditch beautiful  
River rocks are small, smooth, and round, and are a popular choice for landscape features. They can be found at most landscaping and garden stores, and allow water to be absorbed into your topsoil. These rocks can quickly transform the appearance of your drainage ditch.
For example, river rocks can be used to fill a drainage ditch and create the appearance of a riverbed in your yard. You can also express your creativity by adding plants to the edge of your drainage ditch to complete your personal riverbed, or you can use bricks and paving stones to create a more formal aesthetic.
Rocks walls can enhance your landscape
If your drainage ditch is located near the end of your driveway, a rock wall can provide a beautiful ditch cover. A rock wall can simultaneously act as a container for the garden bed and cover the drainage pipe. 
For an additional personal touch, add mulch and your favorite plants to a garden bed above the rock wall and drainage area.
Eclectic looks reflect your personality
If you're looking for a more interesting and eclectic look for your drainage ditch area, you can create a unique look to reflect your personality. Consider incorporating this look into your entire landscape. If you're a commercial property owner, eclectic looks can thematically reflect your business brand. 
For eclectic coverage of drainage ditches you can combine:
Pebbles 

Large rocks  

Mulch 

Ferns 

Ornamental mosses

Asymmetrical and symmetrical design

A natural, beautiful landscape flow
Waterfalls can make your drainage ditch beautiful
Waterfalls are an excellent feature to add to any landscape design. However, the benefits of a waterfall go far beyond the aesthetic "wow" factor. Waterfalls can promote excellent drainage by utilizing and absorbing excess runoff water.
A garden waterfall can blend in with your drainage ditch and naturally incorporate it into your garden. Fountains and other water features work well, too.
Japanese gardens promote understated elegance
Japanese gardens are famously beautiful, can work well with your drainage ditch, and can increase your commercial or residential property value. These features also provide an excellent outdoor space for mediation.
Traditional Japanese gardens combine raked gravel, sand, and various trees and plants to create elegant beauty. They can have natural borders and appear to seamlessly blend in with the rest of your yard. However, they can also use concrete edging, pebbles, and paving stones to make their borders more distinct. 
Potted plants can add beauty to your yard
Potted plants are a great and cost-effective approach to make your drainage ditch look beautiful. Surround the ditch with your favorite potted perennials or annuals for a gorgeous and environmentally-friendly feature.
Bridges and walkways create amazing appeal
For larger yards, small bridges or walkways can run atop a yard drainage ditch and add fantastic depth to your property. Consider adding a floral-covered or wrought iron arch over a bridge or walkway for additional elegance.
For example, a wooden bridge might work well with your rustic landscape, and a cobblestone walkway could enhance a country theme.  
Bird and squirrel feeders attract incredible wildlife
If you're a homeowner with kids who love nature, you can dress up your drainage ditch with bird and squirrel feeders. Kids will delight in watching birds and squirrels up close. Installing a bird bath could attract cardinals, robins, chickadees, and even the herons known to populate the Chicago area in summer months.
A butterfly garden is another amazing option to incorporate around your drainage ditch, and a project that could involve the whole family.
Rain barrels add a decorative touch     
Consider adding rain barrels to the edge of downspouts to increase the appeal of your drainage ditch area. You can also conserve water by using what the barrels collect to water your garden or indoor plants. 
Drainage ditch infographic
A neglected drainage ditch can become an unsightly eyesore. We need drainage systems to keep our yards healthy and thriving, but how can we beautify a drainage ditch? Here are several creative tips you can implement to enhance the appearance of your drainage ditch.
Contact Ware Landscaping for Drainage Ditch Help
At Ware Landscaping, our Naperville and greater Chicago area clients are more than just numbers — they're neighbors and feel like a part of our family. As yard drainage specialists, we understand the importance of discovering ways to make your drainage ditch look beautiful.
We can work with you to create customized solutions to build the yard of your dreams and allow you to enjoy its benefits. Whether you're a commercial or residential property owner, your yard is a direct reflection of your investment. Your yard drainage system is vital to the health of your lawn — let's come up with ways to increase its appearance.
Connect with us for a landscaping design consultation, and check out our website for our service areas, and insights into ways to get the most out of your property.