Naperville Lawn Maintenance
If you've tried taking care of your lawn on your own, you may run into unforeseen issues such as over-fertilizing or troublesome bald patches. Your yard needs proper nourishment and regular maintenance.
But let's face it — life is hectic! Between commuting, running errands, and driving your kids around, you may not have the time to maintain your lawn. When you do have some spare time, you want to be outside enjoying your lawn, not stuck behind a mower. Hiring lawn maintenance professionals can keep your lawn in top shape while giving you some peace of mind.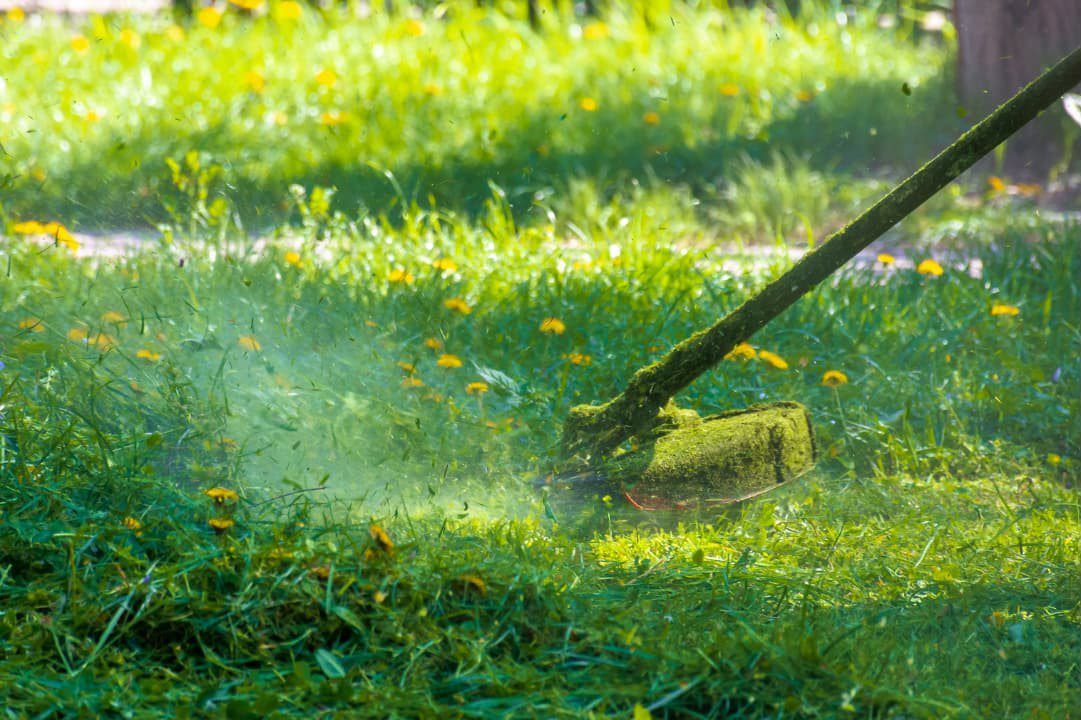 Naperville's Lawn Maintenance Experts
Whether it's the first blooms of spring, the 4th of July, or a crisp fall afternoon, you want to be able to maximize your outdoor living space so that you and your family can enjoy your yard year-round.
Proper lawn care is about more than simply watering and mowing a lawn. You also need to ensure your turf will survive unpredictable weather. A lawn care program includes services such as soil testing and pest control to ensure your turf and soil are nutrient-rich and disease-free. It's the TLC that has to happen before you see any results on the surface.
The secret to an even, lush, and healthy lawn is the right amount (and the right kind) of fertilization. At Ware, we're happy to share our expertise and set you up with the best proactive Naperville lawn maintenance plan that will keep your yard looking beautiful in every season.
Do you need lawn care or lawn maintenance?
A lot of people ask us if lawn care is the same as lawn maintenance. It's not. Lawn care grows a healthy lawn, and lawn maintenance keeps it looking great. We offer organic lawn care services in addition to lawn maintenance — or we can bundle organic lawn care with your lawn maintenance package.
What is organic lawn care?
Organic lawn care means treating or growing your lawn without chemicals. You use natural methods or organic fertilizers to make your lawn healthy and looking attractive. Some of the organic lawn care strategies we implement are:
Using organic fertilizer

Setting the mowing height a bit higher

Leaving grass clippings in the yard

Keeping mower blades sharp

Removing thatch
If you're interested in our organic lawn care service or want to know more about growing your lawn the natural way, we'd be happy to answer your questions.
Our Naperville Lawn Maintenance Services
We have years of experience, and we understand the local climate. That allows us to use preventative measures on your lawn to ward off seasonal pests and diseases.
Lawn maintenance is a weekly service we provide our customers. There is no middleman involved — we don't contract out the work to anyone else. With Ware Landscaping, a skilled, courteous, reliable crew will be assigned to your home on a weekly basis to keep your lawn looking beautiful.
We provide both commercial lawn maintenance and residential lawn maintenance. Our full-service package includes:
Spring cleanup in April.

We clean up and blow out all the beds and lawn areas, edge out all of the flowerbeds, trim back plants and get everything looking nice for the beginning of the season. We install premium hardwood mulch in the flower beds. This mulch not only looks beautiful but also keeps the plants healthy.



Weekly lawn mowing.

Throughout the landscape season we keep your lawn mowed. We also clear up seasonal debris and edge driveways, walkways, and patio areas.



Summer clean-ups.

We weed the beds, trim the shrubs and edge out the flowerbeds during the summer.



Weed control and organic fertilizer.

We pay regular attention to your weeds throughout the year so you don't have to worry about them. We also use fertilizer that is safe for kids and pets.



Fall cleanup

. In autumn, we rake leaves and get plants pruned back and ready for winter.
Ware Landscaping is a local company. Quality and service are our top priorities and we treat our clients like family. Your satisfaction with your lawn is important to us, so we always keep the lines of communication open. In the winter months, we also offer snow removal services.
FAQs
How do I maintain my lawn?
The four main things you can do to keep your lawn looking healthy in the warm summer months is to feed regularly, avoid cutting your grass too short, regular watering, and reseeding when necessary. Maintaining a healthy lawn can take a lot of time and effort — not to mention landscaping know-how. You can hire an expert to maintain your lawn for you.
How do I know what my lawn needs?
If you don't have much landscaping experience, you may not know how to properly take care of your lawn. One of the best things you can do is test the soil to see what the specific nutrient needs are. If you want your lawn to look fantastic, you can always contact a lawn maintenance expert and have them assess your lawn's needs.
Does good landscaping increase property value?
A well-maintained lawn can increase property value by as much as 15 percent. Our landscaping experts know how to choose plants native to this region that will thrive in your yard and bring your curb appeal way up.
Is professional lawn maintenance worth the investment?
If you're still skeptical about paying someone else to take care of your lawn, consider how your time and money are best spent. The truth is that hiring professionals is cost-effective:
We already have all the equipment and materials such as aerators, mowers, cutters, fertilizers, and chemicals.

We have the expertise to do the job well and get it done efficiently — so no time is wasted on your part.
Save time, money, and manual labor on lawn maintenance by having the professionals handle it for you.
Call Ware Landscaping for Naperville lawn maintenance today
Are you ready to make your dream yard a reality? Do you have an irrigation issue or a landscaping project in mind? We offer excellent lawn care solutions to keep your property lush, beautiful, and inviting — not to mention improving overall growth.
Call us today at (630) 885-6370 and tell us about your lawn care and lawn maintenance needs. We'll customize a plan for you and develop an estimate.
Your partners in landscape beautification and functionality are just a phone call away!